ABOUT ME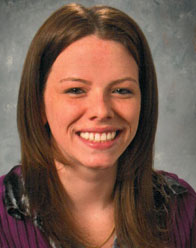 Nikole M. Wynn is a native of Niagara Falls, NY. She attended the first year of law school at David A. Clarke School of Law where she was named a Mason Civil Rights Scholar and an Academic Dean's Fellow. After completing the first year of law school, Nikole returned home to Western New York and completed her studies at SUNY Buffalo Law School where she earned a Juris Doctor, magna cum laude. Nikole graduated in the top of her class and was awarded the Adelbert Moot Scholarship for academic excellence. Nikole gained experience with criminal law as a clerk for the District of Columbia's Public Defender Service. In that capacity, she assisted clients in determining their eligibility for criminal record sealing pursuant to District of Columbia law. Nikole gained additional experience as a law-clerk to the Honorable Henry J. Nowak in the New York State Supreme Court, Erie County.

Upon passing the New York State Bar Examination, Nikole joined the Trbovich Law Firm where she managed the firm's vehicle and traffic caseload and defended clients charged with traffic violations throughout Western New York. In addition to managing the firm's traffic caseload, Nikole represented clients in a variety of criminal matters with a focus on DWI defense and DMV licensing issues. Despite being a newly admitted attorney, Nikole stood out for the excellent outcomes she was able to achieve for her clients. Moreover, she quickly built rapport with clients, opposing counsel, and local judges. Nikole quickly gained a reputation for being a dedicated and knowledgable attorney. Most recently, Nikole was awarded the 30 Under Thirty Award from Buffalo Business First Magazine.
In 2014, Nikole accepted a position as a Staff Attorney at the Volunteer Lawyers Project, Inc., a non-profit organization dedicated to representing low-income individuals in civil legal matters. Currently, Nikole maintains her position at the Volunteer Lawyers Project, Inc, but due to her experience and passion for assisting clients with traffic and criminal matters, Nikole opened the Law Office of Nikole M. Wynn, with the goal of providing honest, affordable, and quality legal representation to individuals facing criminal and traffic matters in Western New York.
Nikole is a member of the New York State Bar Association, the Erie County Bar Association, and the Women's Bar Association of Western New York. She is also a member of the Homeless Alliance of Western New York, the AIDS Network of Western New York and several of its sub-committees.